Welcome to The Yarn and Fiber Company Fall Sale Spooktacular Event. Are you ready for more Salem Witch Trial madness? Are you ready for more Spooktacular sales on your favorites yarns? Hold on to your broom... we are lifting off for more fascinating facts about the Salem Witch Trials.

If you recall we left off yesterday reading about ....
The Salem Witch Trials lasted only one year, Spring of 1692 to Spring of 1693 but the story continues to astound. It all began when Elizabeth Parris (age 9)and her cousin Abigail Williams (age 11) were playing with Tituba (age unknown) who had traveled from Barbados with Elizabeth's father, Reverend Samual Parris, from a trip in Barbados. Tituba loved idling with the girls, rather than attending to her chores, and filled Abigail and Elizabeths leisure time with tricks and spells. The girls adored Tituba. Knowing full well that if their father/uncle found out about this, they would be in plenty of trouble, continued to egg on Tituba to show them more and more. Tituba loved the attention and pulled on stories of voodoo she overhead from Barbardos. Soon, the girls told their friends of Tituba and her tricks and eventually all of the older girls in the neighborhood would gather in the Parris kitchen and be entertained by Tituba - all of this kept a secret from the adults in the household.

The girls eventually took their antics to a higher level - Tituba became their teacher in things such as fortune telling, palmistry and other small sorceries. Some of the girls would marry and when bad luck came upon them, they would turn to Tituba for help. Tituba role became in these girls eyes as somewhat of a high priestess. All of this still being kept as a dark secret as it was considered forbidden by the religious community and the arts involved considered black magic.

The mix of the severe religious upbringing and keeping this dark secret caused the girls to suffer from the consequences of guilt (or fear of being caught) and also to suffer from the craving for further knowledge (remember, there wasn't much more excitement occuring in this village other than the chores).
This guilt caused Betty in particular to become very withdrawn and to appear in trance-like states. She would be sitting with her needle work, and staring at the wall, and would be startled to the point of screaming when spoken to my her mother. When asked to explain her odd behavior, she would merely babble as her guilt would keep her from speaking openly. When in church she would sob openly over her Bible and this would draw unwelcome attention. Soon, the other girls began to act in a very similar manner as they also began to think about what they were doing...... (to be continued)
Commonalities to our craft:
The girls were expected to work on needle work, spinning or knitting during their day to be proper girls, and were more apt to think about what they were keeping as a secret while working with their handiwork - thus, drawing attention to themselves for acting strangely and possibly, even worse, causing them to drop stitches resulting in more frogging and less efficiency in producing their garments, socks, etc. Thus, the modern day fiber artist still will draw attention to themselves and their craft, by bringing their "work" out into the public. Many will find interesting gazes upon their work and followed up by strange looks by the observers. This strange looks while knitting and dropping stitches have not changed, just the reason for the looks.
An update on the Teddy Bear Drive:
I forgot to post a picture yesterday of this cute bear! So sorry! The direct link to the free pattern for this bear is http://www.berroco.com/exclusives/harry/harrybear.html
"Witch" Yarn is On Sale Today at the Yarn and Fiber Company?

Sale Dates and Times:
October 2, 2008, 12:00 PM EST through October 3, 2008 11:59 AM EST

Yarn Sale - In Stock Quantities Only: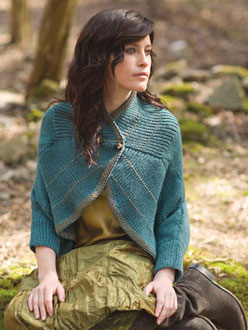 Sandes Garn Yarns - 40% off MSRP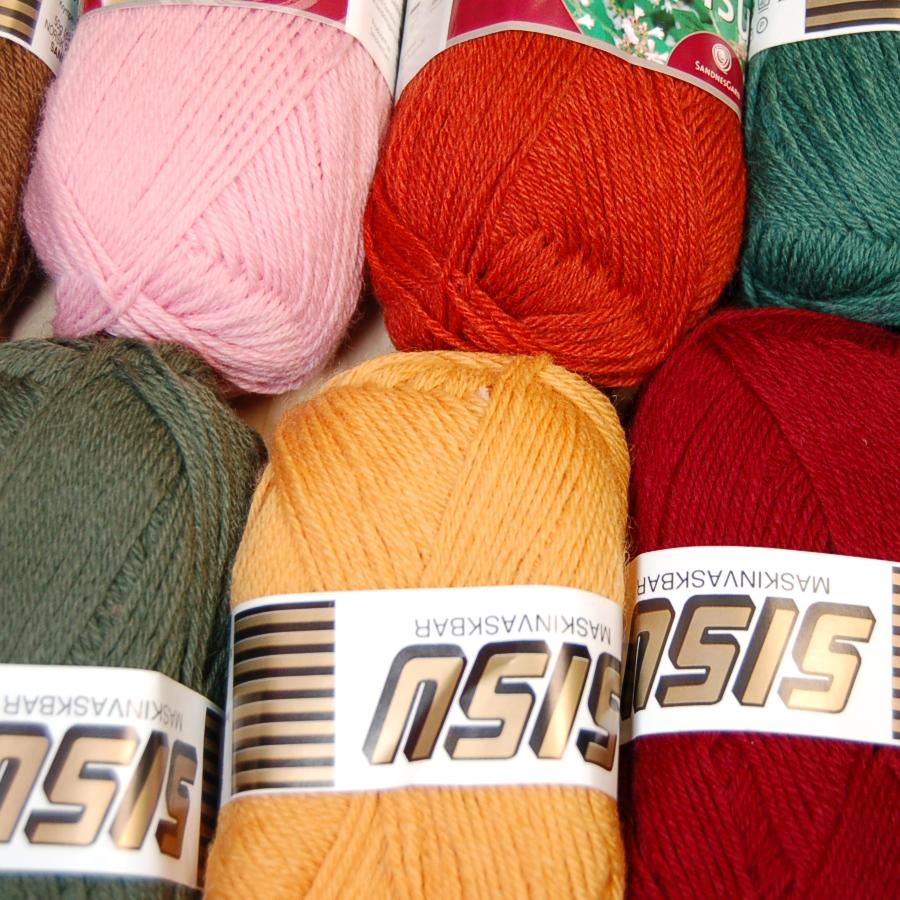 Austermann Step and Step Duett Sock Yarns - 30% off MSRP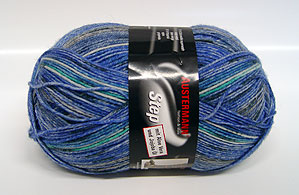 Dream in Color Pattern of the Day - Sweet Dreams Sock Pattern #651
Pattern is only $2.50 (50% below MSRP)

Pattern requires one skein of Dream In Color Smooshy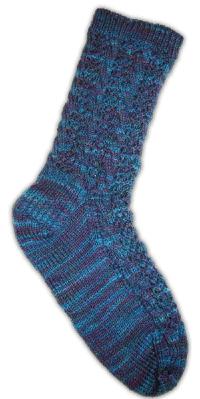 Poll results for Oct 1 - Oct 2 - Survey Says!
Question: If you lived in 1692, would you have been knitting a:
Shawl - 77%, Snook - 6%, Sweater - 3% and a Cozie for your tea pot - 2%


And Finally - The Rules of the Sale:
All items purchased on sale are final sales. Sale applies to in-stock items only. In the event that an item cannot be found in our physical inventory a substitution or refund will be offered. The sale discount cannot be combined with other discounts. Each weekday, a new sale will be announced through our blog at 12:00 EST. Please try to checkout by 11:59 AM EST to be sure to receive the sale price.