Hello Everyone! Grab your broom and come on a super journey where we will look indepth at the Salem Witch Trials in the late 1600's during a time of mass hysteria, Halloween and how these places connect to our love of the fiber arts - oh and enjoy our sale as well
my pretties!!!! Come closer, closer....

Welcome to the first day of the Fall Sale Spooktacular Event at The Yarn and Fiber Company in Derry NH. Each day 12:00 Noon, we will list the new sale items. What fun we shall have... but first... for your reading enjoyment.....
The Salem Witch Trials.... What? When? Who? and and how they connect to our craft :)
On September 6, 1620 the Mayflower left Plymouth England for America with a small group of passengers and journeyed for 66 days to land in Provincetown, Massachusetts on November 11, 1620. The ship averaged 2 mph and survived many storms during its 3000 journey. Amazing!
By 1692, many more settlers had journeyed to America and several villages were in place - one called Salem Village. Salem Village was made up of Salem and Danvers, MA. Salem Village was a Puritan community. The Puritans brought with them a belief in the supernatural based manly on folklore.
The Puritans brought knitting and spinning to America as it was part of their simplistic way to create clothing for the household.
The Salem Witch Trials lasted only one year, Spring of 1692 to Spring of 1693 but the story continues to astound. It all began when Abigail (age 11) and her cousin Elizabeth (age 9) were playing with Tituba .... (to be continued)
Teddy Bear Donation Drive:
Here is the link - thanks to Berroco - for a free pattern download for a charming and fuzzy knitted teddy bear.....more info to come soon about additional patterns etc.
Ahhhh....now onto the sale!
Sale Dates and Times
October 1, 2008, 12:00 PM EST through October 2, 2008 11:59 AM EST


Yarn Sale - In Stock Quantities Only: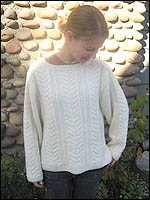 Pattern is only $2.50 (50% below MSRP)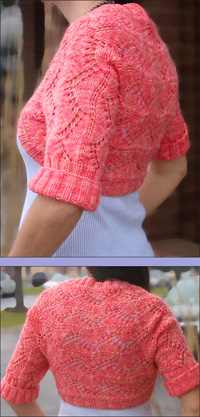 And Finally - The Rules of the Sale:
All items purchased on sale are final sales. Sale applies to in-stock items only. In the event that an item cannot be found in our physical inventory a substitution or refund will be offered. The sale discount cannot be combined with other discounts. Each weekday, a new sale will be announced through our blog at 12:00 EST. Please try to checkout by 11:59 AM EST to be sure to receive the sale price.