People's Choice is Rowan Yarns 10% - 50% off MSRP at the Yarn and Fiber Fall Sale Spooktacular!
For a quick recap on the Salem Witch Trials, there are a dozen or so girls and an adult woman or two, who suffer under the bewitching spells of a few accused and soon to be accused witches. These witches are showing themselves to the bewitched as shapes and are named here and there. When news spreads of the "shape" being named, the others who are afflicted also begin to see the same shapes appearing to them. Coincidence? At this time, Tituba, Sarah Osburne, Sarah Good, Martha Corey and Rebecca Nurse are all accused of witchcraft and await their punishment imprisoned in Salem Jail. Attention has been brought to Giles Corey and John Proctor for their outspokeness or odd behaviors. Who next will appear to the girls and earn theirselves a cell in Salem Jail, or possibly even a worse end.....
Rebecca Nurse, the last of our accused witches, had two sisters, one of whom was Sarah Cloyce who was outraged at the treatment and accusations towards her sister. After Rebecca's imprisonment, Sarah stopped attending the church run by Reverend Parris. Neighbor's of Sarah though eventually persuaded her to attend the Sunday service. All was quiet in the church; the bewitched girls sitting happily now that all the witches were imprisoned. Sarah Cloyce entered the church and as soon as Parris began the Sunday sermon - which focused on who and how many devils were actually in the church - Sarah stood up and left the church, slamming the door behind her. She was now the talk of the community and the girls again began to fall into fits and were seeing visions of a group of witches removed from the community gathering nearby to receive the unholy sacrament of red bread and bloody wine. One of the girls cried "Oh Sarah Cloyce, I did not expect to see you here!" An arrest warrant was issued immediately for Sarah.
Sarah sat before the magistrates on April 11, 1692. During the examination, the girls maintained their fits, except for Mary Walcott who calmly sat with her knitting, so intent on the clicking of her needles and only to look up during the trial to confirm a report or two. No devils rioted within her and she ignored those around her.....
(I think these girls just needed more challenging knitting! Plus it seems to suppress fits and convulsions - not bad).
Of course, Mary Walcott did confirm Abigails sighting of two witches sitting near the magistrates - namely John Procter sitting with a dog under the table.
At the end of this day, Sarah Cloyce joined her sister, Rebecca, in Salem Prison and John Proctors household had new things to worry about - arrest warrants....
Yes, this sale extends through to Tuesday due to the Monday holiday!
Happy Columbus Day to the US and Happy Thanksgiving to Canada!
People's Choice from Wednesday's Survey Results for "Witch" Yarn should be on Sale this Weekend.....
Dream in Color Sale Pattern of the Day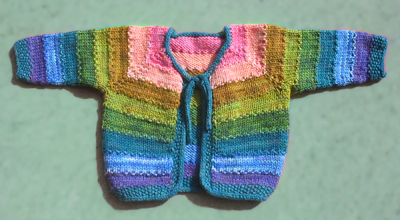 Poll results for - Oct 9-10
Question: If I owned a giant pumpkin, I would
Make it into a giant jack-o-lantern (29%)

Invite everyone I knew for a pumpkin pie bake-off (16%)

Carve it out and put wheels on it and drive it around town on Halloween (29%)

Raffle it off and spend the money on orange yarn (29%)

And Finally - The Rules of the Sale:All items purchased on sale are final sales. Sale applies to in-stock items only. In the event that an item cannot be found in our physical inventory a substitution or refund will be offered. The sale discount cannot be combined with other discounts. Each weekday, a new sale will be announced through our blog at 12:00 EST. Please try to checkout by 11:59 AM EST to be sure to receive the sale price.