Esmeralda is gazing into her crystal ball and sees great savings on yarn for you .......
Looking for a good movie to rent for the upcoming weekend? The Crucible (1996) has been highly recommended for your viewing pleasure. This movie is a "take" on the original story of the Witch Trials and Abigail Adams is played by Winoma Ryder as a much older girl than portrayed in the actual history. Beware this movie is not for the kiddies and carries a PG-13 rating for intense depiction of the Salem witch trials. Watching this movie will put you completely in the mood for next weeks intense accusations and their outcomes.
Also, if looking for a good book relating to the Puritan era, the Scarlett Letter written by Nathaniel Hawthorne in 1871 in Salem MA. An interesting connection here, Nathaniel Hawthorne is the great grandson of Judge Hathorne who magistrated over the Salem Witch Trials. Notice the "W" in the spelling of Nathaniel Hawthorne's last name; the "W" he added to his name to show the family involvement with the "w"itch trials. It is important to note (without giving out any info about the movie) Hester Pryne, was shunned by the community, but because of her needlework and embroidery skills, which had become "the fashion" amongst the rich, she was not outcasted completely from the society. That is all I will say on this... this is also available as a movie starring Demi Moore, which is an easier way to enjoy the Scarlett Letter while working on a project :)
Enjoy!


"Witch" Yarn is On Sale Today at the Yarn and Fiber Company?
Sale Dates and Times:
October 17, 2008, 12:00 PM EST through October 20, 2008 11:59 AM EST
Sale Applies to In-Stock Yarn Quantities Only
Noro Yarns - 15% to 50% off MSRP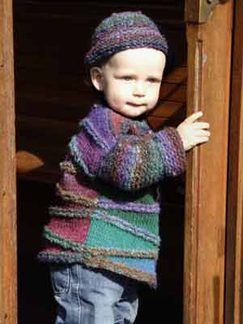 Please visit our blog to vote on this todays big question - blog.yarnandfiber.com
Poll results for - Oct 16-17

Question: On your project list, you are currently making...
Socks (15%)
Shawl (31 %)
Sweater (26 %)
All of the above ( 42 % )
Good to see we have lots of multi-taskers in the group.... now we will see in today's poll how much multi-tasking you are actually working on... :)

And Finally - The Rules of the Sale: All items purchased on sale are final sales. Sale applies to in-stock items only. In the event that an item cannot be found in our physical inventory a substitution or refund will be offered. The sale discount cannot be combined with other discounts. Please try to checkout by 11:59 AM EST to be sure to receive the sale price.