A Puritan Hearthstone, sometime late in the 1600's
How cool is she! Simplicity at its best - stove, easy chair and spinning wheel all in the same ten feet! Of course I am not sure this scene would fit in the replica houses posted yesterday... unless like when one visits a Hobbit, the really little houses are REALLY big once you walk through the door... maybe the Puritans are an advanced society of Hobbits? I wonder if they had second breakfasts..... hmmmm..... I wonder if she called her wheel "Precious" - no wonder they thought they were witches.

"Witch" Yarn is On Sale Today at the Yarn and Fiber Company?
Sale Dates and Times: October 15, 2008, 12:00 PM EST through October 16, 2008 11:59 AM ESTSale Applies to In-Stock Yarn Quantities Only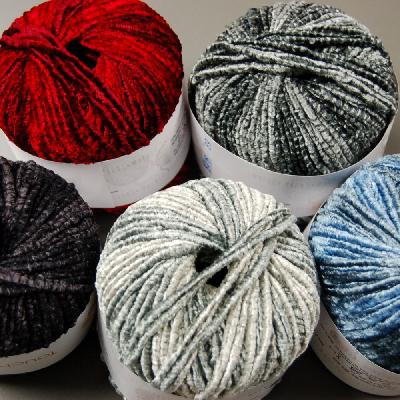 Alpaca Yarn Company - 15% off MSRP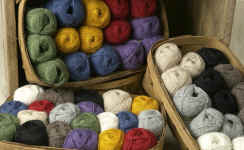 Dream in Color Sale Pattern of the Day

Dream in Color Tulips for Women Cardigan Pattern is only $2.50 (50% below MSRP)

A colorful cardigan originally designed for baby, and now available in womens sizes by Lindsay Pekny using 5 colors of Dream in Color Classy worsted weight yarn. Please order 1 skein of each colorway for the size 34 -36 and please order two skeins of the border color and one skein of the additional colors for the size 38-50.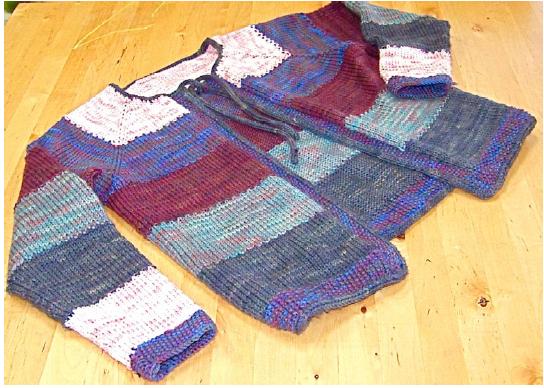 The sale on the sock yarn from the post on Monday, October 14, 2008- will run through Friday at 12:00. Please see Monday's blog entry for the Socks on the Brain sale. Check back often as more socks will be added daily. Thanks!

Please visit our blog to vote on this todays big question - blog.yarnandfiber.com
Poll results for - Oct 14-15

Question: When Esmeralda visits for dinner, you would make her....

Poison Mushroom Souffle and a sprinkle of Wolfbane (27%)


Eye of Frog Soup (5%)


Hansel and Gretal (16%)


Macaroni and Cheese (50%)
;) You're in luck, Macaroni and Cheese is her favorite!

And Finally - The Rules of the Sale: All items purchased on sale are final sales. Sale applies to in-stock items only. In the event that an item cannot be found in our physical inventory a substitution or refund will be offered. The sale discount cannot be combined with other discounts. Please try to checkout by 11:59 AM EST to be sure to receive the sale price.