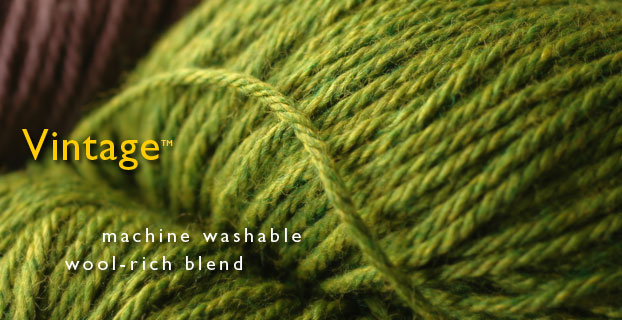 Vintage Wool is here! Berroco Yarns newest Vintage Wool Yarn gives us the ease of a machine washable yarn coupled with a range of gorgeous colors that feel wonderful! Vintage Wool is 50% acrylic, 40% wool and 10% nylon and is available in 100 gram hanks that boasts 217 yards (200 m).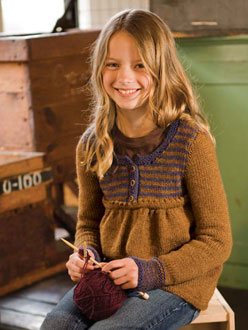 Berroco Yarns New #290 Vintage Wool Arts and Crafts Booklet is a must have for anyone with a youthful presence in their world. A creative collection sized for youth and adults, knit with charming detail in easy care Vintage. While the sizes do go all the way up to a ladies large, the focus here was on the tween set which ranges from around 8 to 12 years old.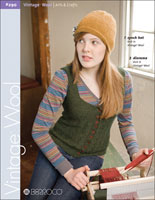 Vintage Wool has also appeared in the Norah Gaughan Mens issue with our favorite men's sweater being Beagle, a classic gansey with easy to follow texture patterns that will entertain the knitter and add just enough interest for the wary sweater wearer.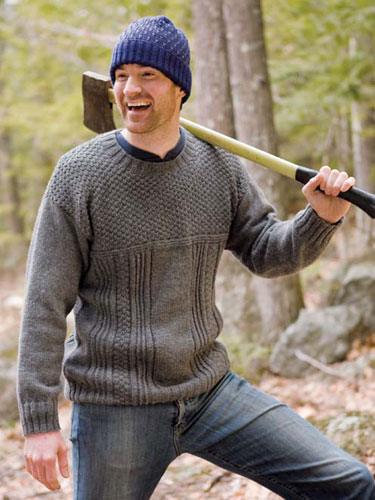 And for the female version, Drift is a classic cardigan, that combines the gansey stitch patterns of our men's pullover, Beagle, with feminine fit and the sweater ranges for a 32-52 Finished Bust. Drift is a free download from the Berroco website and a link to the pdf can be found in our Free Download section of our website
.
The Blowout Sale continues. New lines and products have been added to our Blowout Sale as it continues to make even more space for our new Fall lines. This means marvelous yarns are now available at amazing sale prices! Shop early for the best selection! Once the items are gone, they are gone forever from our cubbies!
Sales starts immediately on the following select yarns and products:
Alpaca with a Twist Yarns
Nashua Yarns
Needle Beetle Knitting Patterns
Minnowknits Patterns
Jaegar Yarns
Skacel Yarns
Schulana Yarns
Lornas Laces Yarn
Elizabeth Austin Yarns
Receive 40% off MSRP Friday, August 28th , 10:00 AM EST through Sunday, August 30th, 10:00 AM EST
Receive 50% off MSRP Sunday, August 30th, 10:00 AM EST through Monday, August 31st, 10:00 AM EST
Receive 60% off MSRP Monday, August 31st, 10:00 AM EST through Thursday, September 3rd, 10:00 AM EST
All sales are final! Discounts apply to instock merchandise only. In the unlikely event that an item is out of stock (when it shouldn't be) we will remove this item from your order and a refund will be made. No other discounts can be applied. This sale is available ONLINE only.
Thanks and enjoy your week!