Just in! New
Cherry Tree Hill Oceania colors
! We have at least 11 new colors - all uniques that just spring to life with beauty! These are a must see especially since only one skein makes an entire sweater - didn't realize that did you! Each skein boasts 1400+ yards of beauty and complete any of the following patterns just beautifully -
Breakfast at Tiffanys
,
Oceania Kimono
(my fav),
Oceania Jersey or Cardigan Pattern
or the ever so lovely
Swing Coat
! Check out these great new colors - we have two of each color at the moment and they are uniques! Enjoy!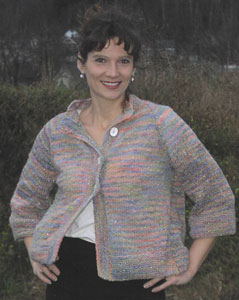 Also in,
Cherry Tree Hills new Semi Solid Suri Alpaca
skeins! Another beautiful color palette for this soft lace yarn - one or two make a shawl at a great price! Each skein has 442 yards and knits to 7 sts per inch on a US #3 needle. And if you want to see the new semi solid knit up, check out the
Elfin Lace pattern
which uses two skeins of the Cherry Tree Hill Suri Alpaca and is shown in
Aubergine
. It is soft, warm and wonderful! We have the shawl in the shop and it will be in our booth at Stitches Midwest for you to fondle! Here is the picture of the shawl with a closeup shot of the detail! Just beautiful!
Classic Elite books are here including the new book by Jared Flood titled Made in Brooklyn
. The Classic Elite collection for this Fall include
Curvy Knits Cambridge 9107
,
Sunday Brunch 9106
,
Saturday Afternoon 9105
,
Winter Whimsey 9104
,
Snow Day 9103
and
Weekend 9102
. They are full of sumptious patterns for your enjoyment!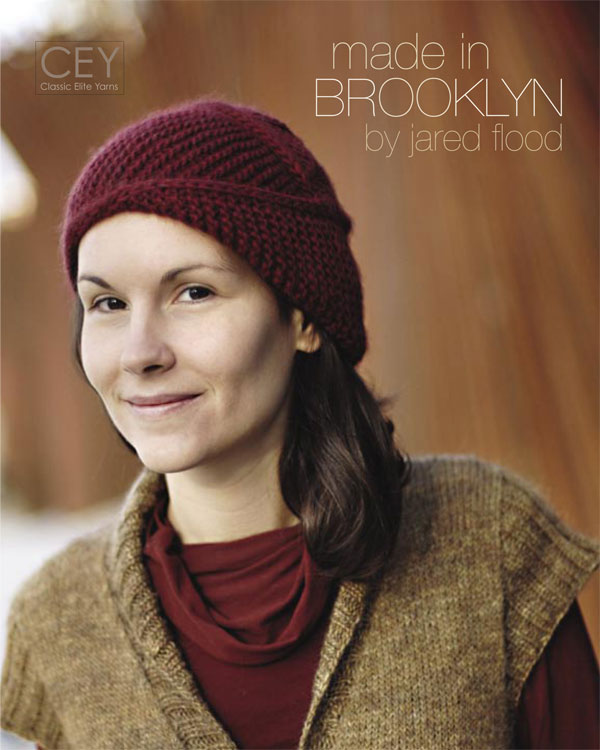 The Blowout Sale continues. New lines and products have been added to our Blowout Sale as it continues to make even more space for our new Fall lines. This means marvelous yarns are now available at amazing sale prices! Shop early for the best selection! Once the items are gone, they are gone forever from our cubbies!
Sales starts immediately on the following select yarns and products:
Receive 30% off MSRP now through Friday, August 28th at 10:00 AM EST.
Receive 40% off MSRP Friday, August 28th , 10:00 AM EST through Sunday, August 30th, 10:00 AM EST
Receive 50% off MSRP Sunday, August 30th, 10:00 AM EST through Monday, August 31st, 10:00 AM EST
Receive 60% off MSRP Monday, August 31st, 10:00 AM EST through Thursday, September 3rd, 10:00 AM EST
All sales are final! Discounts apply to instock merchandise only. In the unlikely event that an item is out of stock (when it shouldn't be) we will remove this item from your order and a refund will be made. No other discounts can be applied. This sale is available ONLINE only.
Thanks and enjoy your week!