A Quick Note!
Please mark your calenders! We have confirmed that Louisa Harding will be visiting with us on Thursday, April 17 between 11:00 and 2:00. This will be an informal greet and meet, no pre-registration is required. Louisa will be completely available to answer questions, sign books, and have fun with us! Refreshments and a light lunch will be served. We are very excited and have stocked up on her books and yarn!

Now back to the Sale!
Welcome to the The Yarn and Fiber Company March Madness Sale! Each day a new yarn line will be put on sale at 12:00 PM EST - (except Sundays). Check back daily so you do not miss out on sales on your favorite yarns at a great price.

Todays Sale Runs March 28, 2008, (Starts Now for the Early Birds) through March 29, 2008, 11:59 AM EST

15% off MSRP for Yarns from

Blue Heron Yarns, your source for quality unique hand-painted yarns.
Using a unique blending process, Cherry Tree Hill artisans individually hand dye and hand paint yarn at their studio in the Green Mountains of Vermont. Cherry Tree Hill take great pride in providing you with only the highest quality yarn.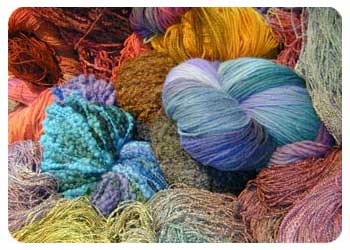 Interlacement Yarns claim to fame is how their clear colors mingle to create additional striking colors. The colorways that they have developed are as bright as the industry has seen. Sale is for in-stock only for the Interlacements Yarns.
A great selection of hand painted and hand dyed yarn by Ivy Brambles. "Our hand dyed yarns are painstainkingly created from observations of nature, and selection of only the finest yarns and dyes available."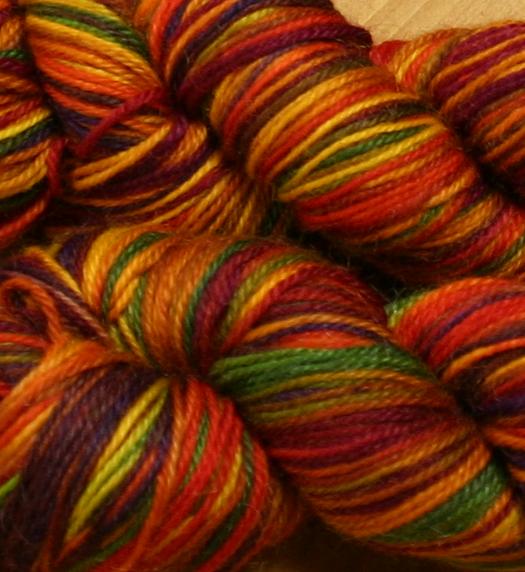 Mountain Colors is celebrating their 16th year in business! They started in 1992 with four yarns and seven colorways and their number of yarns has grown to 15 and they have increased their colorways to 46 luscious colors that have been in inspired by the mountains, rivers and woodlands that surround them.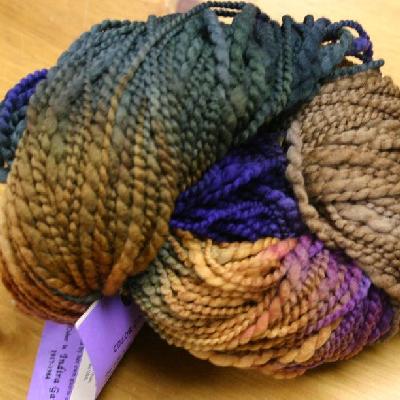 The Schaefer Yarn Company has been hand dyeing variegated yarn since 1980. Each and every skein of yarn is still individually hand painted, just as it was in the beginning. Schaefer Yarns originated hand painted yarns! The result: 36 unique colorways available in all of our wool and wool blend yarns, plus 18 colors in the finest pima cotton in the world, Laurel, and a lovely cotton/rayon blend, Sandra. Their silks, Patty and Andrea, are available in 53 colors. Schaefer is thrilled to introduce the latest fiber to their line, Martha, a luxurious blend of lambswool, cashmere and dehaired angora.
Website reflects sales prices for sale yarns. Please allow several weeks to process backordered yarns from the hand-dye companies. We will accept backorder orders on most of the lines above - Ironstone Yarns sale prices are for in-stock only.
Sale rules and policies: Sale begins promptly on March 1st at 12:00 PM EST and ends on April 1st at 11:59 AM EST. Saturday sale post will run from 12:00 PM EST to the following Monday 11:59 AM EST. Yarn lines change daily at 12:00 PM EST. Your online order must be placed prior to 11:59 AM EST to receive the sale price for that day. All sale yarns are final purchase – no returns and no cancellations of orders excepted. Sale price does not apply to special orders or backorders. Sale applies only to in-stock yarn. No phone orders please. The Yarn and Fiber Company reserves the right to remove and/or add items to the sale on any given day at any given time without notice. Items that run out of in-stock quantities may be removed from the online sale without notice as deemed necessary by The Yarn and Fiber Company.