Happy New Year from The Yarn and Fiber Company!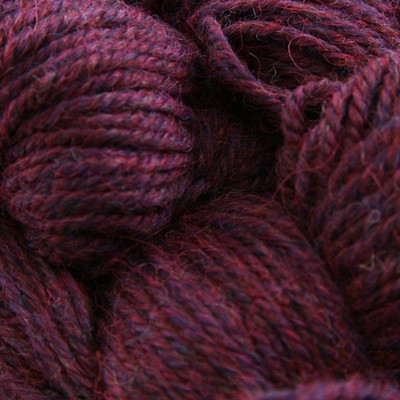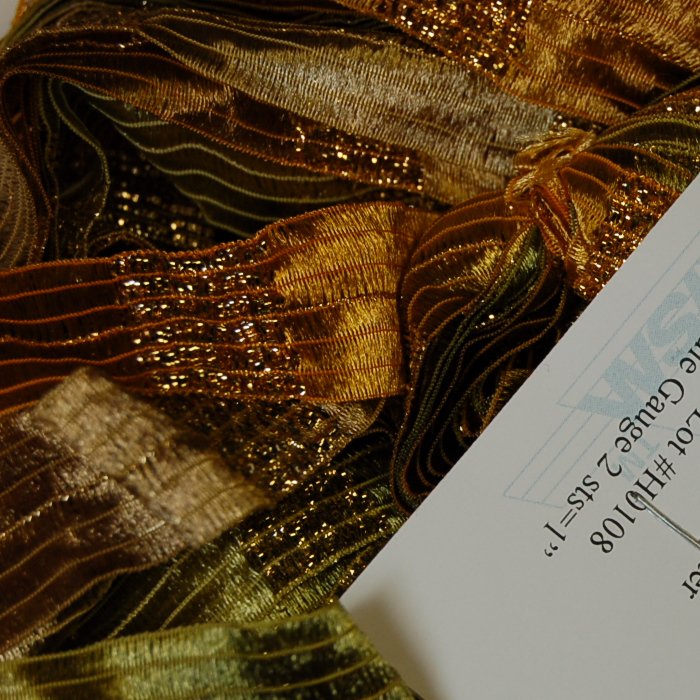 New colorways of Prism Galaxy have arrived to brighten up your fibering! This beautiful ribbon yarns is available in over 50 colorways! Prism Galaxy Ribbon is a beautiful luxury ribbon that is a blend of 95% Nylon and 5% Metallic Polyester and comes in hanks of 54 yards. Galaxy knits to a gauge of 2.5 sts per inch on a US 15 needle, or 2 sts per inch on a US 19 needle.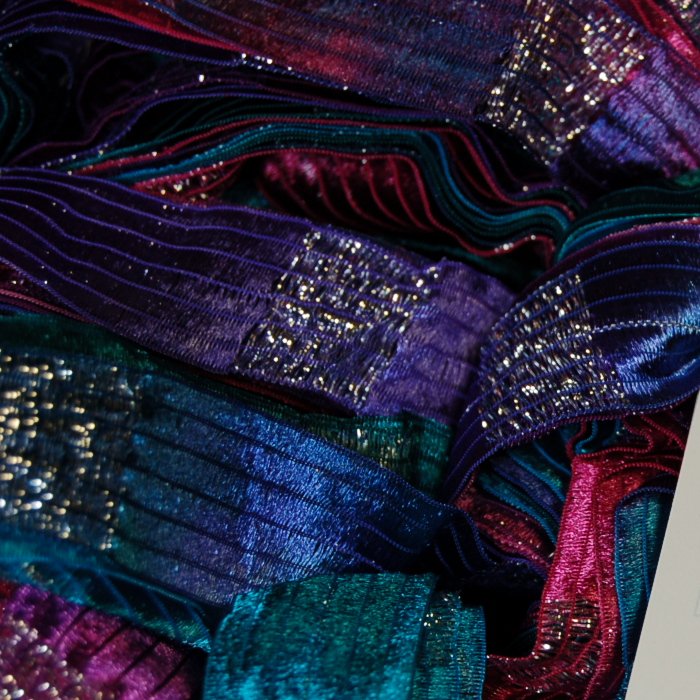 Galaxy is a very wide nylon railroad style ribbon with intermittent patches of gold or silver metallic. The yarn can be knit densely or very loosely. It also makes spectacular fringe. The knitted fabric is silky and yet has body, and the metallic is very noticeable (and fabulous).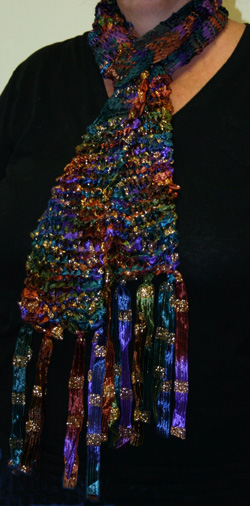 Use this ribbon alone to create spectacular gaments or mix in to give your scarf or sweater a special one of a kind look!
Need a pattern? Try the Lancaster Scarf pattern. Fabulous and stylish, quick and easy to knit, this garter stitch scarf is made from Prism Galaxy and Manhattan Ribbons and knits up easily on size 17 needles.
The Lancaster Scarf requires the following materials, 1 Skein Prism Galaxy Yarn an

d 1

Skein of Prism Manhattan Yarn, Knitting Needles Size US 17 (12.5 mm) and a crochet hook to attach trim. Finished Size for the Lancaster Scarf is approximately 66 x 5 inches (170 x 12 cm).
Prism Manhattan Yarn is used on the neck of this fabulous scarf for softness and drape.

Manhattan yarn is a favorite here at The Yarn and Fiber Company. A beautiful spliced yarn that moves from matte cotton to shiny nylon to shiny rayon to matte nylon in random stripes, Manhattan's effect is gloriously subtle and syncopated. Sure, there are stripes--but they are irregular and broken into random lengths. The play of matte versus shine is really spectacular!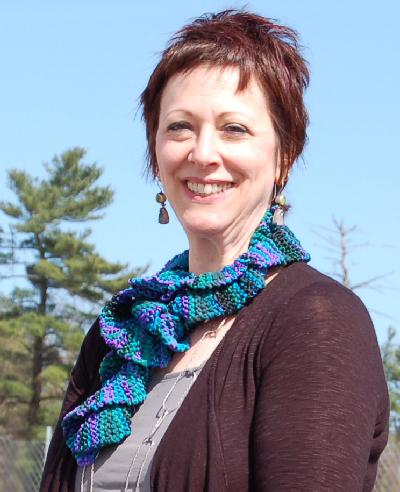 Looking for a fun scarf to make out of Prism Manhattan Yarn?
Check out the Ruffled Manhattan Scarf Pattern which is bright and cheerful, quick to knit and fun to wear. This ruffled scarf is made from two skeins Prism Manhattan yarn and knits up quickly on size 11 needles. Pattern is available on The Yarn and Fiber Website as a free PDF download. Enjoy!
The Yarn and Fiber Company wishes you a Happy New Year with Free Shipping through January 1, 2013. Enter FREESH12 in the coupon code section at checkout and enjoy free shipping on your orders over $15.
Also, join our Ravelry group - Friends of The Yarn and Fiber - to be kept up to date on new events, swaps and other fun store happenings!
Happy New Year and Happy Fibering!