Blowout Sale on Select Yarns and Needles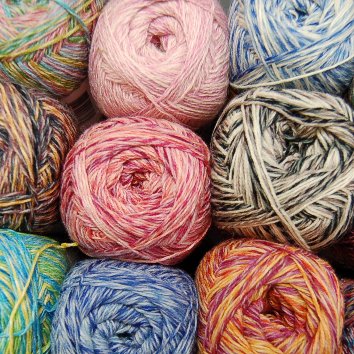 Going, going, gone! We need to make way for new inventory for the fall and that means great saving now. Marvelous yarns are now available at amazing sale prices! Shop early for the best selection! Once the item is gone, it is gone forever from our cubbies!
Sales starts immediately on select yarns and products.
Receive 30% off MSRP now through Tuesday, July 21st at 11:59 PM EST.
Receive 40% off MSRP Tuesday, July 21st, 12:00 AM EST through Thursday, July 23rd, 11:59 PM EST
Receive 50% off MSRP Thursday, July 23rd, 12:00 AM EST through Friday, July 24rd, 11:59 PM EST
Receive 60% off MSRP Friday, July 24th, 12:00 AM EST through Monday, July 27th, 11:59 PM EST
Select products include:
Crystal Palace Needles
Alpaca Yarn Company Yarns
Gedifra Yarns
Sandnesgarn Yarns
Brown Sheep Yarns
South West Trading Company Yarns
Mirasol Yarns
Katia Yarns
All sales are final! Discounts apply to instock merchandise only. In the unlikely event that an item is out of stock (when it shouldn't be) we will remove this item from your order and a refund will be made. No other discounts can be applied. This sale is available ONLINE only.
Thanks and enjoy!