Ivy Brambles Silky Merino Light is three plies of super soft and silky fine Merino Wool and Mulberry Silk make this one luxury yarn you will be sure to enjoy. Perfect for drapy cowls and shawls calling for a fingering to dk weight yarn. Each skein is a generous light and lofty 380 yards in Ivy Brambles hand dyed colorways.
Just restocked.... Acacia Yarns Sweet Dreams Baby! Fun and beautiful swirling 100% acrylic that is gorgeous for all your baby gifting needs! Lots of colorways to make choosing the perfect colorway easy! Each skein is a generous 393 yards of pretty!
On clearance!
Clearance special! 50% off all in-stock GGH yarns! Lots of colors and fiber textures to choose from... these yarns must go to make room for new unique yarns that are on the way! Prices reflect the discount - no coupon necessary!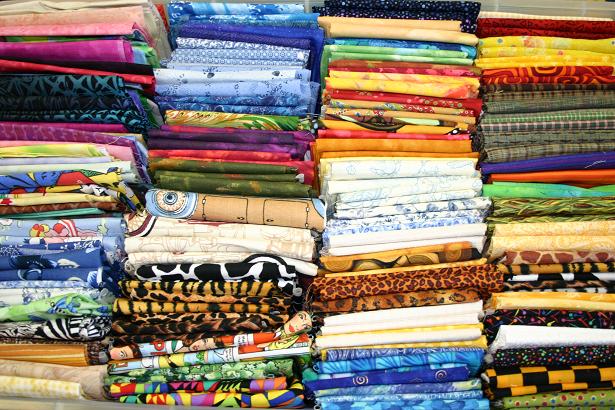 And the fabric....
For our friends who sew (or who want to sew) a fabulous selection of vintage fabrics has found its way into our store... We have acquired a very special personal collection that is as eclectic as it is exciting....There are thousands of fat quarters....... There are thousands of flat yards..... And no two are alike!!!!!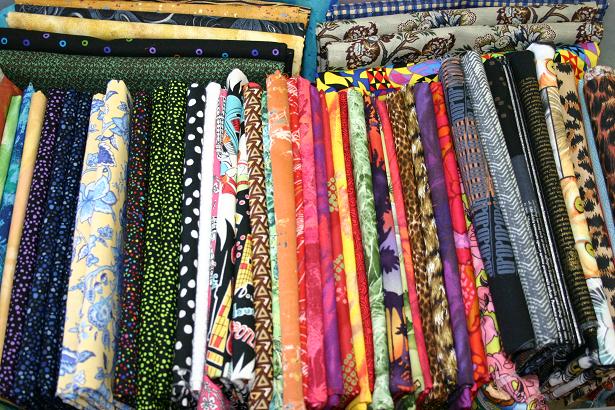 Come and see the selection or order a random selection online and be fascinated by the amazing fabrics that go back through time. Each piece is different and we have processed many of the pieces into one yard cuts, fat quarters and 3+ yard pieces that a perfect for backings at only $5 per yard. All of this fabric is first quality high end quilting cotton, flannel or homespun with a bit of novelty fabric mixed in. Simply amazing and lots of fun!!!!
Oh, did I forget to mention the Krazy Cuts Scrap Bins.... silly me. Not big enough for a fat quarter, not straight enough for a strip, find it here, some big, some small, some batiks and some prints, some vintage and some modern. Sold by the pound. If you are looking for crazy fun you have found it with this eclectic grouping of fabrics! This mix is a menagerie of color. You will get a minimum of three colors but you could get many more colors in your mix - you just never know - these will be chosen randomly which just ups the fun factor. No particular color requests please. These are so fun to play with. They can be easily be used for piecing, crazy-quilting, applique and all kinds of crafts. Sewing with these is so much more addicting because you just can't wait to see how the color combinations unfold! Order as many pounds as you want today and get started on this rare opportunity to receive a mystery envelope of vintage and modern fabrics just waiting to add life to your next project! Krazy Cuts are sold by the pound at a great price!
Have a Great Day and Happy Fibering!