Tornado Yarn from Ivy Brambles is full of thick and thin surprises to keep your knitting fun and beautiful! This fantastically soft merino wool yarn knits to a gauge of 12 sts over 4 inches. Tornado Yarn is 100% made in the USA and hand dyed in New Hampshire. The unusual twist takes dye in a spectacular way providing rich colorways that are full of character. Knits quickly on size 11 needles, perfect for accessories, hats, scarves and sweaters.
And for our friends who sew, a fabulous selection of vintage fabrics has found its way into our store...
We have thousands of fat quarters.......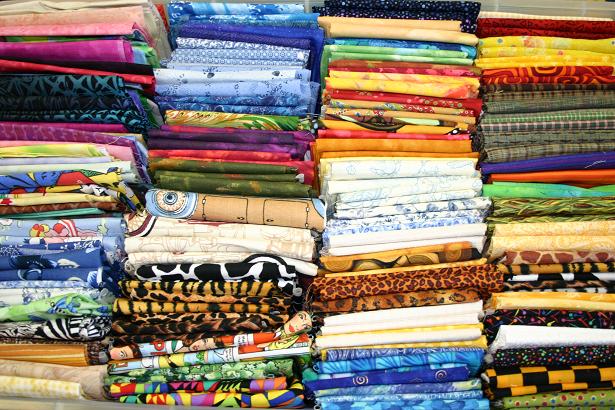 We have thousands of flat yards.....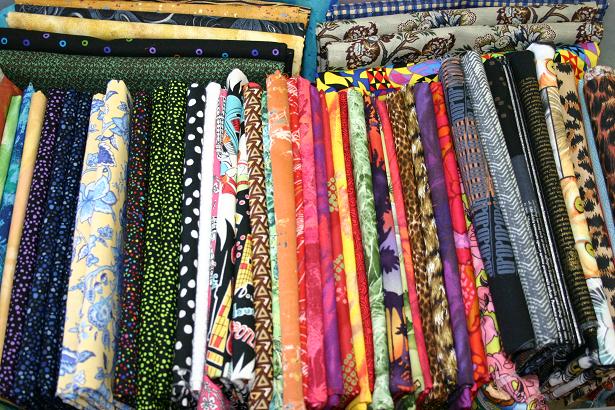 And no two are alike!!!!!
We have acquired a very special personal collection that is as eclectic as it is exciting.... just this week alone, three new sewers have been born just from being inspired by the assortment! (Don't know how to sew a quilt block but want to get started? Tuesday afternoons from 2-5 at the shop - Krazy Cuts Quilt Blocks - a new block every week offered by Cyndi.... contact us for more information 603-505-4432).
Check out the selection in person in the store, or order directly online!