What's new? Lots!
New colors of Ivy Brambles Mohair Curly Locks and 4-oz Merino Rovings are in! Mohair Curly Locks are great for mixing in with your knitting or using for needle/wet felting!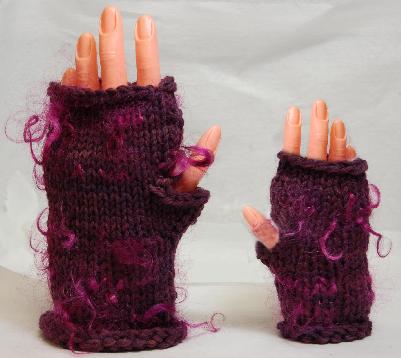 Check out our great Mohair Curly Locks Fingerless Mitts pattern made from only one skein of Ivy Brambles Superwash Worsted weight yarn and one 2 oz bag of Mohair Curly Locks!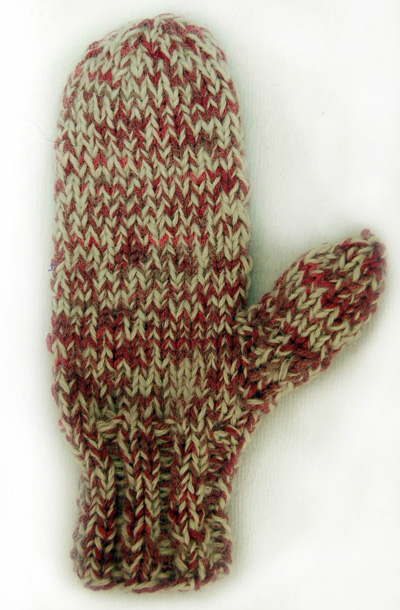 Like warm fingers? Try the Nancy Warm and Fuzzy Mittens knit with one strand of worsted yarn and one strand of mohair! Try a crazy color combo and be the envy at your next snowball fight!
The newest Ivy Bramble colorways in Deep Sea and Hydrangea are now available in the Sockscene Yarn line! Absolutely beautiful!

In addition, new ribbon yarns, novelty yarns, yo-yo makers, pom pom makers, triangular stitch markers and sparkling stitch marker sets have arrived and are loaded for fun! More arriving each week as the weather turns cool and the leaves turn beautiful!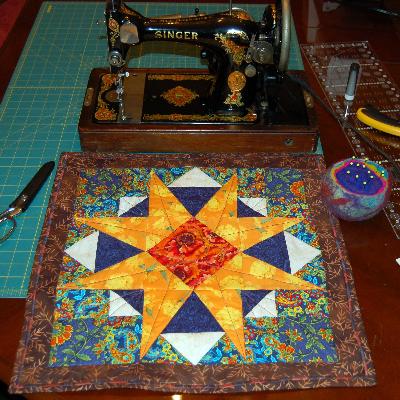 Also new at the Yarn and Fiber Company is Quilting! Classes for Log Cabin, Radiant Star, Applique and Template Piecing are starting within the next couple of weeks - sign up today and learn something new this Fall! Fabric, gadgets, batting, and books are now available online and in the store. New fabrics and threads are arriving monthly so check back often for the latest and greatest from your favorite top fabric designers!

Are you visiting the New England area this October? It is a great month to visit and there is lots to do!

October starts out with the 22nd Annual Vermont Sheep and Wool Festival this weekend, October 3 and 4, in Tunbridge VT. In addition to the wonderful workshops, competitions and the yarn, roving, spindles and more, the Festival is host to the 2010 Eastern Cashmere Association Goat Show! Visit their website for more information and a discount admission coupon! And don't forget to stop by and say Hi! We will be in Pavilion 12 with lots of wonderful garments, yarn, roving and more!

Columbus Day Weekend is always a delight with the Wool Arts Tour taking place in our wonderfully scenic state of New Hampshire! We are located at the Spinner Farm location and will have our wonderful Ivy Brambles, Sereknity, Cherry Tree Hill yarns and fibers as well as the Knitting, Crocheting and Spinning with Friends long and short sleeve t-shirts! Always a delightful venue featuring Charles the Serious Alpaca, Frankie, Johnny and Mack the beautiful angora goats, lots of frolicking sheep and the gorgeous horses who live on this beautiful farm run by Leslie and Steve Chunn! And this is just one location to visit on this beautiful tour!

Stitches East takes place in lovely Connecticut the final week of October, but don't be scared by Halloween - all treats at this show, no tricks! Lots of workshops, knitting, yarn, knitting, fashion shows, knitting - oh did I mention the knitting?

And, last but in no way least, the first weekend of November invites you to join us at The Inaugural Fiber Festival of New England in W. Springfield MA! This is going to be a fabulous show, with over 200 booths, live animal displays, workshops, demos, entertainment, children's activities and more!

Hello Fall and Happy Fibering!