Check out these really cool t-shirts and greeting cards!
Knitting With Friends is a new line at The Yarn and Fiber Company
and everyone is loving them!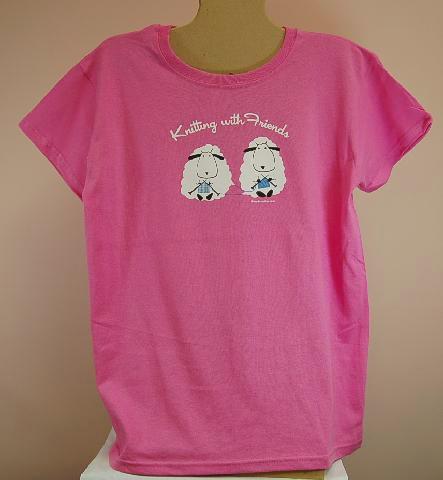 These t-shirts are fantastic! Soft and fun! Notice in the picture, that these cute and fuzzy sheep are not just knitting, but knitting "with" friends! And, who would think that not only sheep knit, but alpacas and yaks knit too!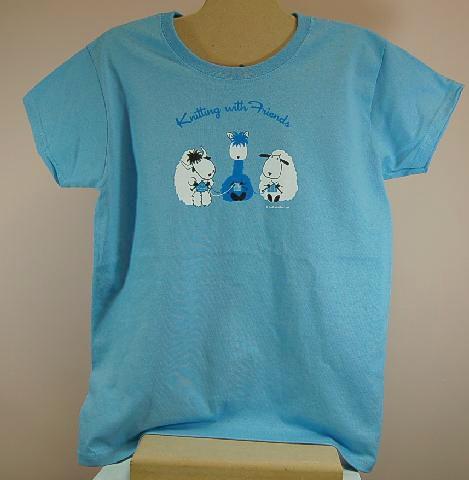 Great colors (hot pink, light pink, gray, teal, light blue and purple), great sizes (M-2XL) and a great price!
And, need a card for your knitting friends...... Knitting with Friends has a variety of greeting cards and all are blank inside for your own personal message and is card is packaged with an envelope and wrapped in cellophane. My favorite is the "Knit New Baby" Card which reads... Dolly, Honey, I don't think it's done this way! Very funny!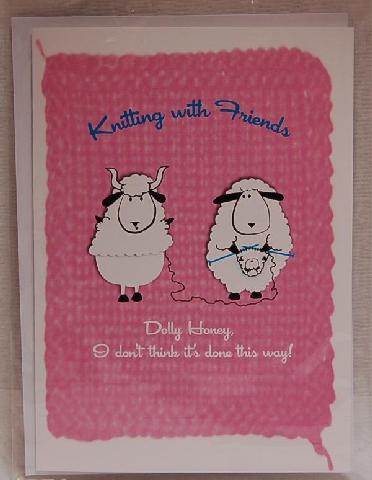 The popular, "Dolly, are you sure this is what the pattern means by Knit Two Together?"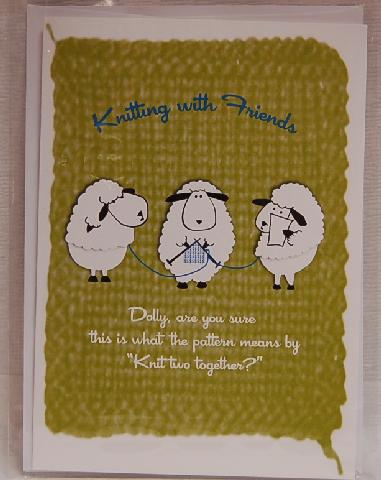 And, check this one out.....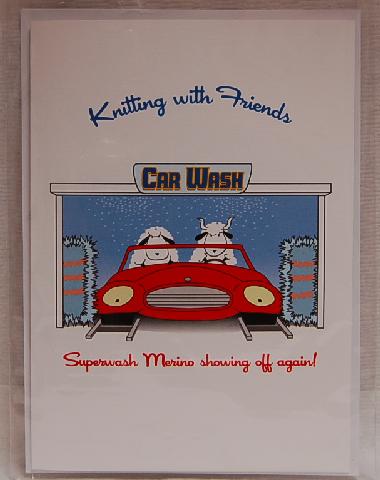 Knitting with Friends is full of smiles! Happy fibering and we hope to see you at the Stitches South show in Atlanta GA this upcoming April 24-26th!